Anthony Hopkins doesn't need an introduction. Now in his 80s, he is considered an acting royalty, known for many epic roles and performances during his long and fruitful career.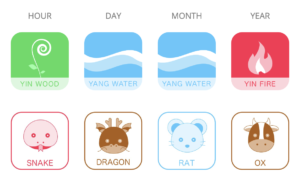 Sir Anthony has a powerful chart driven by a very strong Yang Water Master Element. A solid Earth Element obtains this Water, creating Justice Talent Bridge. This shows us that he is interested in societal problems and is willing to help through various charitable work, as he did.
Excessive Yin Water makes him very competitive but can also create addiction problems. It's known that he had an alcohol problem at a young age, but eventually, he overcame it once he entered more favorable Dynamic Luck.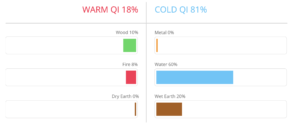 His extraordinary acting (and apparently music composing skills) came mainly from his Communicator Supertalent, carried by Yin Fire. As we can see, his chart is too cold, dominated by Water and Wet Earth; therefore, the role of Yin Fire, on top of the chart, is vital. Communicator Supertalent is known for its communication and artistic abilities, and in his particular case, this Supertalent is of superb quality due to its importance for the overall chart balance.

Anthony Hopkins had a decent career in his early days, but a big breakthrough came in the 80s and 90s, starting with the iconic role of Hannibal Lecter. Until 1985 he was mainly in the cold period of Dynamic Luck, but then he entered 30 years of Fire, bringing him well deserved fame and fortune.
---
Also published on Medium.