The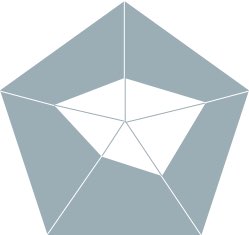 Character Components reveals a unique combination of our character, made out of five Components:
MIND, BODY, CREATIVITY, WEALTH, and POWER.
They represent our personality, showing us our modus operandi – why we behave the way we do, and what attitudes we project in life.
These Components we can also describe as driving forces, giving us focus on a specific area. Some people might focus on only one Component, but most of us have two or three Components as driving forces, and if they play well together, the person can be very fortunate.
The most active element in our chart determines our strongest Component. A good chart is one where the strengths of all the elements are relatively balanced. When an element is too strong, it becomes known as an extreme Component Structure, in that case, more of the negative traits of that particular Component will prevail.
That being said, a weak Component shouldn't be categorized as unimportant or non-influential. With the right combination, even the weakest Component can greatly influence the character of the person, but this is something which needs to be looked more in detail in our Talent Analysis.

MIND and BODY Components belong to supporting group; their primary purpose is to provide support to Master Element, through intellectual or physical strength.
WEALTH and POWER belong to a working group, which means they are the goals which Master Element is trying to obtain.
CREATIVITY Component we can see as a glue which helps Master Element reaching WEALTH or POWER, using MIND and BODY. With CREATIVITY missing, or weak, it might be quite tricky for Master Element to be productive and his work might go unnoticed or unrewarded.