INTELLECT Character Component (Mind & Learning)
(Also known as Resource Structure in BaZi)
The INTELLECT Component consists of Analyser and Philosopher Talents.
INTELLECT Component people are known as the thinkers. They are very analytical, with problem-solving abilities. They are the consummate advisors who always have the facts and figures ready at their fingertips (or, if they don't, they will ensure that they will find it out!). They are often very methodical and precise in all that they do. They love having information, as knowledge is what motivates and spurs them to greater heights.
When INTELLECT Component is at its brightest, most functional and healthiest moments, the person will come across as someone who is very knowledgeable and able to analyze things intellectually or/and philosophically. They are fast learners and collect information about any topic efficiently. People with learning abilities are also emphatic and provide a significant amount of support to those in need. INTELLECT Component, when at its best, is the closest to what we know as motherly love and care, something which is purely selfless and nurturing.
These individuals excel in questioning the how's behind every project, task, information, or procedure. They are very reflective and quiet in behavior and are always keen to get to the heart of the matter. As such, they can also be very structured and orderly. INTELLECT Component people can be counted upon to research everything thoroughly before they embark on anything new.
On the other hand, INTELLECT Component individuals can also be overly pedantic and slow, with a tendency to be dull and too concerned with facts and figures. They drag things out in the hopes of being able to get more information, and sometimes their over-thinking tends to hinder their decision-making progress. Instead of acting fast, they tend to think even more about the matter without ever coming up with a practical conclusion.
When INTELLECT Component is excessive, uncontrolled and idle (not in use), the person might be quite thin, even anorexic.
They also put a lot of emphasis on reputation; they can react very ferociously if their name or their actions are judged negatively. Their ego is very sensitive, so other people should be careful not to question their reputation too bluntly or without good arguments.
INTELLECT ↔ OUTPUT
INTELLECT ↔ WEALTH
Components often create connections between each other, we call these cooperations a Talent Bridge. These relationships are significant for the overall quality of the Talents and Supertalents, making them more useful and productive.
When INTELLECT Component has a connection with OUTPUT, it represents intelligence, ability to learn and get a high degree in school. The person with such combination will be excellent in analyzing and processing data and able to put it to practical use through OUTPUT Component.
A combination of INTELLECT and WEALTH will very likely result in person pursuing their own business, looking for financial independence, not working for somebody else.
Famous people with strong and active INTELLECT Component.
| | | | | |
| --- | --- | --- | --- | --- |
| BUSINESS | SPORT | MUSIC | MOVIES | POLITICS |
| Steve Jobs | Garry Kasparov | Jimi Hendrix | Jude Law | Julian Assange |
| Mark Zuckerberg | Roger Federer | Adele | Brad Pitt | Dr. Martin Luther King |
| Warren Buffett | Rafael Nadal | Eminem | Leonardo Di Caprio | Nelson Mandela |
| Jack Ma | Jose Mourinho | Tupac Shakur | Morgan Freeman | Margaret Thatcher |
| Travis Kalanick | Zinedine Zidane | Bob Dylan | Ethan Hawk | Donald Trump |
| | | | Daniel Day Lewis | |
| | | | Christian Bale | |
| | | | Heath Ledger | |
| | | | Robert Redford | |
| | | | James Franco | |
Suitable professions
Due to their analytical and intellectual nature, people with active INTELLECT Component will be very good at creative and analyzing jobs. Can be great stockbrokers, but also excellent teachers, due to their compassionate and gentle nature.
Good
Thinker

Analytical

Knowledgeable

Structured / Methodical

Patient

Compromising

Reliable
Bad
Procrastinators

Overcautious

Indecisive

Whiners
Good
Principled

High standards

Disciplined / Methodical

Encouraging

Emphasises learning

Selfless / Giving
Bad
Perfectionist / Impossibly high standards

Too pedantic

Concerned about rules and regulations

Forgets how to have fun

Martyr complex / Plays victim

Emotionally manipulative
When a person is missing INTELLECT Component entirely in their chart or is very fragile, these character traits might show up:
Person has chronic sickness during childhood
Reluctant to take medicine or take care of health in general
Unable to enjoy and slow down
Unable to detect and prevent exhaustion
Lacks connection with mother and older generation
Has poor memory and absent-mind
Likely getting job that person has not studied for in school
Lack of social support
Not likely to work for government or large corporation
Not likely to get high education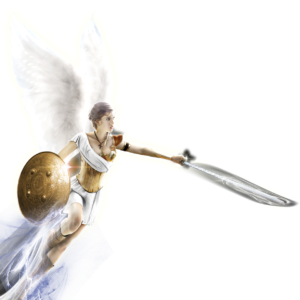 I'm not much of a news guy, I don't like filling my head with irrelevant, random stuff, but still sometimes I stumble on a dull piece of news which is…
READ MORE

→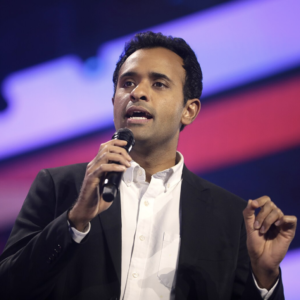 Vivek Ramaswamy is one of the GOP candidates for the US president, known for his communication skills. I didn't follow him closely, but I have seen his speeches on social…
READ MORE

→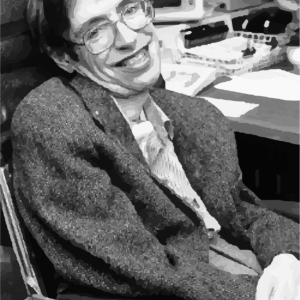 Most people have a mix of elements, it's quite rare that one element takes over completely, like for example in this Yin Wood case or this Yang Fire case. When…
READ MORE

→