(Also known as Rob Wealth BaZi Profile)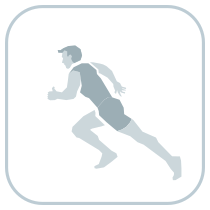 Competitor Talent belongs to BODY Character Component, together with Motivator, its counterpart.
People with stable and robust Competitor Talent are usually very charismatic, able to captivate, inspire and motivate people to rally around them. Due to these qualities, they can be excellent leaders and bring people together.
They crave for the sense of togetherness, and if they apply themselves for the right cause, they can make a significant impact on society.
Often they are determined, serious go-getters, with the aggressive mentality, knowing no fear.
They react extremely fast on opportunities, while some other would calculate, they are already halfway there.
Ambition and success drive Competitors, they want to be first, in whatever field they are competing, and for them, every field is a competition ground.
They take risks easily if they feel it might give them an advantage over the competition.
On a negative side, they tend to see every person or event as a vehicle to success, which can drive them often in conflicts with other people. They can become manipulative and devious, seeing people just as a means to reach what they want. They see enemies everywhere, and when there is no proper fight on a horizon, they can get easily bored.
They tend to pretend and switch personalities a lot, to get closer to the people they need on their path to success.
Therefore this highly useful Talent needs to be continuously reminded to consider other people during the pursuit of their goals. Otherwise, they might create a lot of damage and make enemies on the way.
CHARACTER TRAITS AND PROFESSIONS
Below are few key character traits and professions which are related to the Competitor Talent, accompanied with real-life examples from famous people so that you can get a better idea of its unique characteristics.
Some of the most significant athletes of our time have powerful Competitor Talent in their chart.
Muhammad Ali, Cristiano Ronaldo, Usain Bolt, Lance Armstrong, Frank Williams (founder of the famous F1 team). All these people have the same thing in common; they thrive in and live for competitions.
Their opponents motivate Competitors. Stronger the enemy gets, harder they work to beat them down.
At the same time, this character trait makes them quite miserable losers. Losing a game or match hurts them deeply and can react furiously on the field. Luckily this hurt lasts only until the next game, and the next opportunity to show their worth, so they recover rather quickly.

Another strong aspect of Competitor Talent is their ability to influence the masses. A lot of pop and rock stars are gaining a lot of devoted followers, thanks to this particular Talent.
Kanye West, Miley Cyrus, Rihanna, Taylor Swift, Kim Kardashian, and Justin Bieber, just to name a few superstars with strong Competitor Talent. You will notice in pop music there is always some competition and comparison going on. The music industry is essentially a battleground, fight for the audience, fight for the influence.
Amongst politicians, Donald Trump has a solid Competitor Talent. He successfully rallied millions of people, in a pop star style, bringing him all the way to the White House.
We also noticed that many entrepreneurs who launched highly successful social media platforms like Mark Zuckerberg (Facebook) and Kevin Systrom (Instagram) have strong Competitor Talent. The Competitor has a strong social and networking aspirations, they strive in communities, so it's not surprising to see them building apps and services to help them reach a large audience and followers.
The negative aspect of Competitor Talent can be quite devastating. If this Talent is excessive, a person might be entirely out of control when it comes to drugs, alcohol or spending money. There are many examples of music stars with Competitor Talent which couldn't control their addictions and excessive behavior. Like for instance Kurt Cobain and Amy Winehouse, just to name a few.
Problem with excessive Competitor Talent is that those individuals are highly driven, and if they don't have some vital goal where they can spend that energy, Competitors will throw everything they have into negative behavior. In many cases, it goes so far that is impossible to stop them until they hit the wall.
COMPETITORS ARE MOTIVATED BY:
Being an inspiration to others
Having others look up to them
Being admired
Having adoring fans
DEMOTIVATED BY:
Feeling lonely
Having to be second-class
Being controlled
Losing a match or battle
| | | | | |
| --- | --- | --- | --- | --- |
| BUSINESS | SPORT | MUSIC | MOVIES | POLITICS |
| Jeff Bezos | Lionel Messi | Rihanna | Kate Winslet | Nelson Mandela |
| Mark Zuckerberg | Cristiano Ronaldo | Kurt Cobain | Brad Pitt | Donald Trump |
| Donald Trump | Lance Armstrong | Kanye West | Woody Harrelson | Theresa May |
| Warren Buffett | Usain Bolt | Justin Bieber | Jennifer Aniston | Emmanuel Macron |
| Jack Ma | Muhammad Ali | John Mayer | Uma Thurman | |
| Howard Hughes | Lewis Hamilton | David Bowie | Jack Nicholson | |
| Sean Parker | Floyd Mayweather | Taylor Swift | Matt Damon | |
| | Neymar | Jay Z | Chris Pine | |
| | Kobe Bryant | Miley Cyrus | Dwayne Johnson | |
| | Dennis Rodman | Miles Davis | Oven Wilson | |
These are suitable professions for people with healthy and balanced Competitor Talent.
Advertising
Branding
Sales
PR
Entertainment
Event management
Character traits of people with balanced Competitor Talent.
Great networker
Highly competitive
Persuasive
Inspirational
'Collector' of people and their skills
Chatty
Connecting with people of different backgrounds
Character traits of people with out of balance Competitor Talent.
Contradictory behaviour
Jealous
Losing money (Spendthrift)
Over-socializing
Afraid to lose friends
Easily influenced by wrong people
Avoids talking about feelings
These negative character traits will manifest when Competitor Talent is excessive, dominating the entire chart, and mostly in situations when individuals are under enormous pressure or threat.
Aggressive and ruthless towards opponents
Withdrawing from people
Manipulative
Prone to addictions
Please note that every Talent sways between good, bad and ugly characteristics. It's unlikely that a person will react ONLY positive or ONLY negative traits. The balance between these two depends a lot on the overall emotional stability of the person.