(Also known as Hurting Officer BaZi Profile)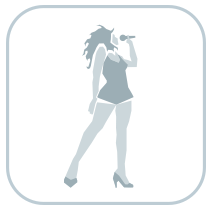 Performer Talent belongs to OUTPUT Character Component, together with Artist, its counterpart.
People with Performer Talent enjoy to be a star of the show and they thrive on the stage, under the spotlight.
Performers are highly creative, ambitious and image orientated people.
Their drive to impress the audience, whether that is just a group of friends or stadium full of fans, is pushing them to look for perfection in everything they do. They are fast learners, and usually street-smart.
Image being of high importance to them, they make sure always to look polished and sophisticated, whether intellectually, creatively or physically.
They are competent and adaptable, always ready for a challenge. Most of the times they are highly energized and motivated, continuously working on personal improvement.
Performers love success, and of course, glamour which comes with it.
On the flip side, they are terrified of failure and being ignored and pushed out of the spotlight. This insecurity sometimes makes Performers shallow, vain and unpredictable. If their ego is hurt, they might react like a drama queen.
They often have too many interests and projects, so they might spread themselves too thin.
Performers are also very argumentative, do not handle authority very well, so they always look for their creative and spiritual freedom. If someone tries to block their creativity, in the form of an overly controlling boss, or excessive and complicated rules, they will protest furiously.
CHARACTER TRAITS AND PROFESSIONS
Below are few key character traits and professions which are related to the Performer Talent, accompanied with real-life examples from famous people so that you can get a better idea of its unique characteristics.
Being in the center of attention, presenting an idea or product to a broad audience, or just telling a joke to a group of friends, gives the most thrill to Performers.
A lot of great musicians and actors have strong Performer Talent in their charts, like John Lennon, Amy Winehouse, Eminem, Jim Morrison, Benedict Cumberbatch, Helen Mirren, and Miles Davis, just to name a few.
Performers are also very much attracted by competitive sports which gives them the thrill of being creative and at the center of attention at the same time. Some of the most famous Performers in sports are Kobe Bryant, Lionel Messi, Roger Federer, Tiger Wood, and Zinedine Zidane.
The combination of creative skills and limelight is what drives these individuals to their perfection.

Performer Talent belongs to OUTPUT Component, and its creativity is more of an extrovert nature than the one from the opposite side of the creative spectrum, which is the Artist Talent.
Being out there, in front of people, talking, communicating, presenting, it's their second nature. Even if their work requires for them to be out of the spotlight for most of the time, once their work is presented, they have to be there, receiving credits for their work, otherwise, they might feel unappreciated.
Some of the most significant rebels of our time were strong Performers, like John Lennon and Nelson Mandela. When Performer Talent is excessive, it's very likely that two POWER Talents, Diplomat, and Warrior, are weak, which means that they can control authority, or at least give them a hard time.
For strong Performers, creative and spiritual freedom and freedom of speech are of the utmost importance.
When it comes to politics, Performers act like correctors of the establishment, keeping the balance between people and those in the power position. Whenever you see people demonstrating against the government on the streets, you can be sure that most of their leaders will have strong Performer in their charts.
But if this rebellion goes out of hands, meaning Performer Talent is excessive and unchallenged, it will make them restless and aggressive, refusing to accept any kind and shape of authority. In that case, their ability to rally big masses of people will be significantly reduced and might attract only hardcore anarchists.
Generally speaking, one cannot find many politicians with overly strong Performer Talents, because authority position contradicts their core values, which is freedom without compromises, while politics is pretty much all about compromising.
PERFORMERS ARE MOTIVATED BY:
The need to feel valuable and worthwhile
Being able to perform well
Being effective and efficient
Being the best
The ability to excel and to be affirmed in excellence
The need to be admired, and to impress others
DEMOTIVATED BY:
Looking like a failure
Sitting around doing nothing
Being overshadowed by others
Having to ask for help
Coming off as simply average
Being caught unprepared
| | | | | |
| --- | --- | --- | --- | --- |
| BUSINESS | SPORT | MUSIC | MOVIES / TV | POLITICS |
| Steve Jobs | Lionel Messi | Jimi Hendrix | Nicole Kidman | Bill Clinton |
| George Soros | Zinedine Zidane | John Lennon | Tom Hardy | Nelson Mandela |
| Bill Gates | Roger Federer | Amy Winehouse | Helen Mirren | Kim Jong-un |
| Sergey Brin | Tiger Woods | David Bowie | Julia Dreyfus | Recep Tayyip Erdoğan |
| | Neymar | Nina Simone | Leonardo Di Caprio | Jimmy Carter |
| | Fernando Alonso | Jim Morrison | Oprah Winfrey | |
| | Kevin Durant | Luciano Pavarotti | Emma Thompson | |
| | | Eminem | John Cleese | |
| | | Miles Davis | Will Smith | |
| | | Rihanna | Ryan Gosling | |
| | | | Samuel L. Jackson | |
| | | | Woody Allen | |
| | | | Chris Pine | |
| | | | Gwyneth Paltrow | |
| | | | Susan Sarandon | |
These are suitable professions for people with healthy and balanced Performer Talent.
Stage performing
Arts
Entertainment
Branding
Marketing
Motivational speaker
Self-improvement
Fashion and interior designer
Character traits of people with balanced Performer Talent.
Focused
Entertainer
Confident
Efficient
Innovative
Street-smart
Presentable
Hard workers
Character traits of people with excessive and out of balance Performer Talent.
Arrogant
Delusional
Overly critical
Showy
Argumentative
Drama queen
Workaholic
These negative character traits will manifest when Performer Talent is excessive, dominating the entire chart, and mostly in situations when individuals are under enormous pressure or threat.
Fights with authority
Controls husband (women only)
Pressurizing colleagues
Anarchist
Overweight
Please note that every Talent sways between good, bad and ugly characteristics. It's unlikely that a person will react ONLY positive or ONLY negative traits. The balance between these two depends a lot on the overall emotional stability of the person.