OUTPUT Character Component (Creativity & Ideas)
(Also known as Output Structure in BaZi)
The OUTPUT Component consists of Performer and Artist Talents.
On a basic level OUTPUT Component is an ability to perform, produce and present. They are the ones able to take an idea and make it happen. They can be very charming and are enjoying the attention. They have the ability to create plans and execute them in the best possible manner. The showmanship is their biggest strength, therefore are able to pack their products in a way that is appealing to the masses. People with healthy OUTPUT Component are very smart and bursting with various abilities. They enjoy telling the story, being at the center of attention and they are often the star of the show.
On a smaller scale, a highly skilled person who can express their ideas in different ways, from writing, talking, working with hands and many other useful skills will usually have active OUTPUT Component. They are practical people who are able to work hard to produce a good product.
On a larger scale, the OUTPUT Component is often found within great musicians, actors, sportsmen etc. OUTPUT can manifest in many different ways, but they all have one thing in common, which is an inner drive to present their work to the audience, the broader audience is, the more driven they get.
When OUTPUT Component is healthy and fully functional, the person will come across as highly creative, productive, able to solve problems fast and efficiently. They will have excellent performing skills, ready to entertain people effortlessly.
They can be very funny and charming with the ability to captivate the audience. People with active OUTPUT Component are full of energy, and they enjoy their moments under the spotlight. Once they have a project in their mind, they have an endless drive to make it happen. They are striving for unique ways of expressions therefore often their ideas are entirely out of the box. Usually, they are very gifted to express themselves, in writing, talking or singing, able to use various gestures and mannerism.
As parents, they will come across as rather cool, fun, humorous and optimistic. Because of their creative nature, they will be very playful with kids.
At work, they will be highly creative, visionary and able to express these visions in unique ways. They have an excellent sense of personal branding, and they put a lot of effort into maintaining their image, to help them succeed. When OUTPUT Component is healthy, their rebellion nature can help bring balance because they are not afraid to stand up against authority. They dare to challenge the status quo and protect common people.
When OUTPUT Component is excessive, and out of balanced, then people can start to exaggerate and be somewhat of the drama queen, continually seeking attention. They are excitable and self-promoting, looking only for new and cool things, not having much patience for daily routines or whatever is bringing bread to their table now. At their roots, they are not self-interested, like for example BODY Component, but sometimes they do like to take advantage at the expense of others.
They can be extremely noisy, complaining, show no respect and often they might get into conflict with authority figures.
They are focused on their image and often push ideas which are not realistic. They get very pushy and disrespectful towards their closest people. They think they know it all.
When OUTPUT Component is excessive, uncontrolled and idle (not in use), the person might have a problem with overweight as well.
OUTPUT ↔ INTELLECT
OUTPUT ↔ POWER
Components often create connections between each other, we call these cooperations a Talent Bridge. These relationships are significant for the overall quality of the Talents and Supertalents, making them more useful and productive.
When OUTPUT Component has a special connection with INTELLECT, it represents intelligence, ability to learn and get a high degree in school. The person with such combination will be excellent in analyzing and processing data and able to put it to practical use through OUTPUT Component.
A person with a positive combination between OUTPUT and POWER will very likely be able to pursue a successful career, reach a high position in the corporate world, or become an influential political figure, all this followed by a positive image and ability to present themselves to the public.
Famous people with strong and active OUTPUT Component.
| | | | | |
| --- | --- | --- | --- | --- |
| BUSINESS | SPORT | MUSIC | MOVIES | POLITICS |
| Steve Jobs | Lionel Messi | Prince | Nicole Kidman | Vladimir Putin |
| Mark Zuckerberg | Lewis Hamilton | Janis Joplin | Helen Mirren | Nelson Mandela |
| Sergey Brin | Roger Federer | David Bowie | Robert DeNiro | Barack Obama |
| Larry Page | Tiger Woods | Michael Jackson | Tom Hanks | Bill Clinton |
| Jack Ma | Gary Kasparov | Jim Morrison | Marlon Brando | Erdogan |
Suitable professions
Dancing, singing, public speaking, writing, acting, sports, anything that involves an audience so they can receive recognition for their work and abilities.
Good
Creative

Visionary

Expressive

Self-aware (personal branding)

Daredevil

Rebel with a cause
Bad
Stubborn

Over-dramatic

Undisciplined

The know-it-all
Good
Cool parent

Fun

Humorous

Optimistic
Bad
Messy

Forgetful

Disorganised

Jumping to conclusions, Interfering
When people miss OUTPUT Component, or it is fragile, their creative flow will be significantly disturbed. Those individuals will have a problem in expressing themselves and communication in general.
Here are few character traits which might come up:
Started talking late and slow reaction during childhood
Persistent in executing tasks; rarely changing behavior and thought patterns
Good at keeping secrets, inarticulate, won't be babbling nonsense
Careful in speech with reserve and unwilling to gossip
Dislikes sports, singing or dancing, or merely not good at these activities
Might suffer from a negative image, due to their inability to present themselves accurately, either physically or verbally
Might have a lot of ideas but find it hard to make them reality or inspire others to help them
Might get bullied, especially in young age, due to inability to defend
In old age might not leave any legacy, property or value behind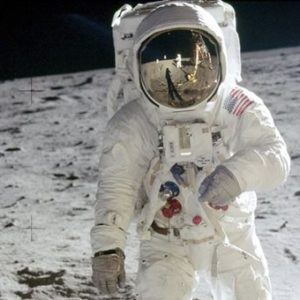 During the next few weeks, we will cover top Oscar-nominated movies, analyze actors and real-life characters from nominated movies. First Man, a movie about Neil Armstrong (Played by Ryan Gosling),…
READ MORE

→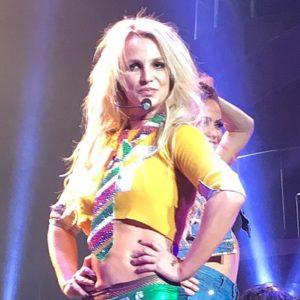 I've been reading lately about Britney Spears' psychological troubles and apparent control which her parents legally imposed on her. She is a Yang Wood Master Element, born in winter, which…
READ MORE

→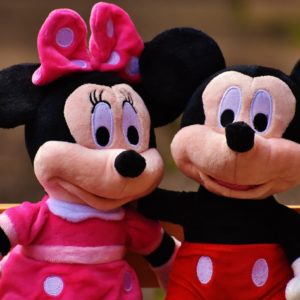 When it comes to creativity in the entertainment industry, Walt Disney is practically a synonym, a creative genius who poured his heart and soul into now globally recognized characters like…
READ MORE

→