POWER Character Component (Career & Authority)
(Also known as Influence Structure in BaZi)
The POWER Component consists of Diplomat and Warrior Talents.
People with POWER Component have unique ability to unite people, and they speak of high values and principles. When POWER Component is well balanced, they have very easygoing nature; they are genuinely nice guys. They are very eager to please and bring balance and justice to a group of people or community. They thrive in calm and stable situations and they always try to find a way to minimize conflict, ensuring that everybody gets along.
On smaller scale POWER Component people have good and easy going nature and are the ones who always try to bring calm and peace to groups.
On large scale POWER Component is mainly noticeable with high-level politicians and influential people. It helps them rally people together around the same cause. POWER Component people also have a lot of interest in charitable activities and projects which are useful for humanity or designed to fix specific issues.
When POWER Component is strong people tend to be generally more politically and socially active, in any possible way.
When POWER Component is at its brightest, most functional and healthiest moments, the person will come across as someone who brings the balance into their surroundings. They have high diplomatic skills, and they know how to deal with people, bring peace and tolerance. They are compassionate and make people comfortable, no matter how difficult the situation is.
They fit very well in a designed game plan, like politicians who need structure and well-organized team around them to rally people around the cause and achieve goals. Without a structure POWER Component people are unable to adequately function; therefore they prefer working in large organizations which provides structure and conditions to grow. People who are focused on their careers within the company and are not so much interested in having their own business usually have a very active POWER Component.
When POWER Component is in a healthy state they will be idea mediators to help people to resolve conflicts and will not step on others to get on the top. They strive to work peaceably with others in order to get the job done and are not competitive. Their primary goal is the well-being of people around and those who depend on them. They try to keep themselves a low-key. To get a better picture, imagine a perfect politician, someone who genuinely cares about people, making sure that they grow as a group. That's the type of person with healthy and active POWER Component.
When POWER Component is out of balance, they tend to react opposite traits, like lack of initiative, avoiding responsibilities, lack of drive. They will wait forever to receive instructions, not being able to move on their own. As long there is a plan they will move ahead, once it fails they get lost. They hate last minute changes and alterations. They avoid positions of power and decision-making because they are afraid they might offend others.
When POWER is in excessive, quite often people can react its most extreme and ugliest personality traits. In this case a person needs a lot of self-discipline and awareness to snap out of it, otherwise, it can be quite damaging for themselves, but also for people around.
POWER ↔ OUTPUT
POWER ↔ BODY
Components often create connections between each other, we call these cooperations a Talent Bridge. These relationships are significant for the overall quality of the Talents and Supertalents, making them more useful and productive.
A person with a positive combination between POWER and OUTPUT will very likely be able to pursue a successful career, reach a high position in the corporate world, or become an influential political figure, all this followed by a positive image and ability to present themselves to the public.
A combination of POWER and BODY might make a person more willing to support and work for others, putting his or her needs aside.
Famous people with strong and active POWER Component.
| | | | | |
| --- | --- | --- | --- | --- |
| BUSINESS | SPORT | MUSIC | MOVIES | POLITICS |
| George Soros | David Beckham | Whitney Houston | Robert Downey Jr. | Bill Clinton |
| Howard Hughes | Ayrton Senna | Elvis Presley | Michael Fassbender | Vladimir Putin |
| Michael Bloomberg | Michael Phelps | Beyonce | Steven Spielberg | Michael Bloomberg |
| Bill Gates | Tom Brady | Madonna | Angelina Jolie | Hillary Clinton |
| | | Frank Sinatra | Benedict Cumberbatch | Barack Obama |
| | | Chris Martin | Meryl Streep | Margaret Thatcher |
| | | | Jackie Chan | Edward Snowden |
| | | | Dwayne Johnson | George W. Bush |
| | | | Matthew McConaughey | John F. Kennedy |
| | | | | David Cameron |
Suitable professions
Leadership, politics, diplomacy, charity, human resources, anything that involves people and working for a more significant cause.
Good
Peacemaker

Harmonious

Stable / Reliable

Empathetic

Supportive
Bad
Passive / Lacks initiative

Sneaky (extreme charts)

Avoiding conflicts / Fear of confrontation

Fear of offending others

Lacks urgency

Indecisive
Good
Involved

Committed

Patient

Tolerant

Balanced
Bad
Too relaxed

Disorganised

Too lenient / Can't set boundaries
When a person is missing POWER Component entirely in their chart or is very weak, these character traits might show up:
Dislikes rules and restrictions – lawless, egoistic
More likely to become a gangster, robber and the like, due to lack of self-control
If working in the military or police, person is brave and fearless, not afraid of authority
Very unlikely to become government official
Likes self-employ type occupation and not public office
Male person has little or no karma
Male person has no bond with children, or they live far away from him
Female person has little or no karma
A female person has no good relationship with a husband. She is most likely energetically stronger than the male partner, which causes issues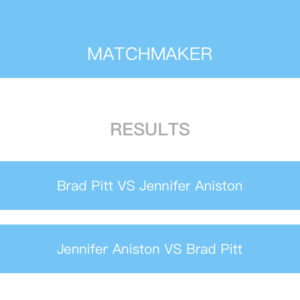 NOTE: This new feature will be available in the next iOS and Android app update. It might take a day or two until it gets approved. Comparing two people's charts…
READ MORE

→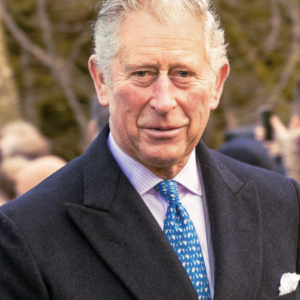 Prince Charles waited 74 years to become a king, finally replacing the globally beloved Queen Elizabeth. Charles' chart is quite interesting, indicates a lot of known issues, and gives us…
READ MORE

→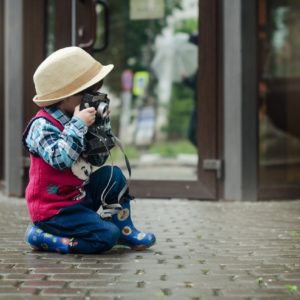 People come to me almost every day, asking for advice, to tell them what they should do, what career they should pursue, what kind of business they should build and…
READ MORE

→