Chris Hemsworth – Going Physical
Most of us know Chris Hemsworth from his impressive performance and portrait of Thor, a superhero from Marvel movies. Chris has a pretty remarkable physique, and he does like to show it a lot. How much he enjoys going physical was on display in his latest film, Extraction, which is packed with action and incredible fight scenes. He is displaying an incredible fitness and stamina in that action-packed flick.
His chart is rather impressive too. He is a robust Yin Metal, well supported by the additional Yang Metal, which is boosting his Competitor Talent. He also has a very strong Water Element, representing his Output Component with both Artist and Performer Talents prosperous. Such setup tells us that he is using his physical body a lot to produce that Output, which shows clearly in his movies. Chris Hemsworth is not just a muscle, he clearly has great acting skills as well, due to his Water Output.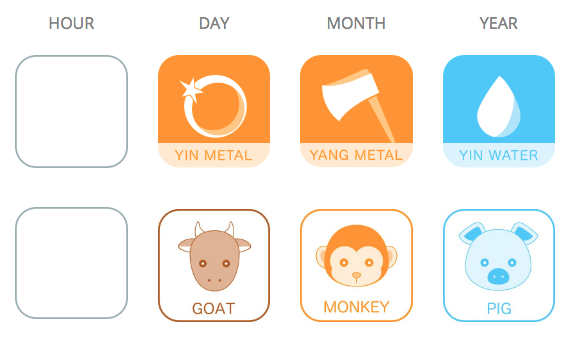 On top of this, his Goat and Pig are combining to create the Wood Element; such combo represents his Wealth Component. This is also a classic display of Dominance Talent Bridge, using Body Component to gain Wealth. The Dynamic of this chart is superb because it has everything; strength, creativity, and excellent money luck.
His chart is cold, though, but luckily from a young age, he has been going through the Fire period, which made his chart flourish. In 2014 he entered Yang Fire, which combined with his Yin Metal, a very auspicious combination, highly suitable for entertainers, which we explained in this post.
There is nothing to add or take away from this chart, a pure BaZi perfection.

---
Also published on Medium.