Kanye West has been rather active lately on Twitter after a long silence and has stirred many controversies, as usual. Kanye is known for his rebel mentality and often declares himself a free-thinker.
He has quite a particular chart, a Yang Fire Master Element with strong Fire support. BODY Component is very strong, with Motivator and Competitor Talents dominating his chart.
The entire chart moves in one direction: Fire controlling his Metal element, which represents Pioneer Talent; therefore, this Talent is outstanding and significant in his chart.
Element of Fire is closely connected with the emotion of love, and its counterpart, hate. He talks a lot about love and hate in his tweets. He naturally understands both sides of this emotion as a strong Fire person. His Fire is so dominant that his emotions might swing a lot between those two extremes unless he applies a certain level of discipline.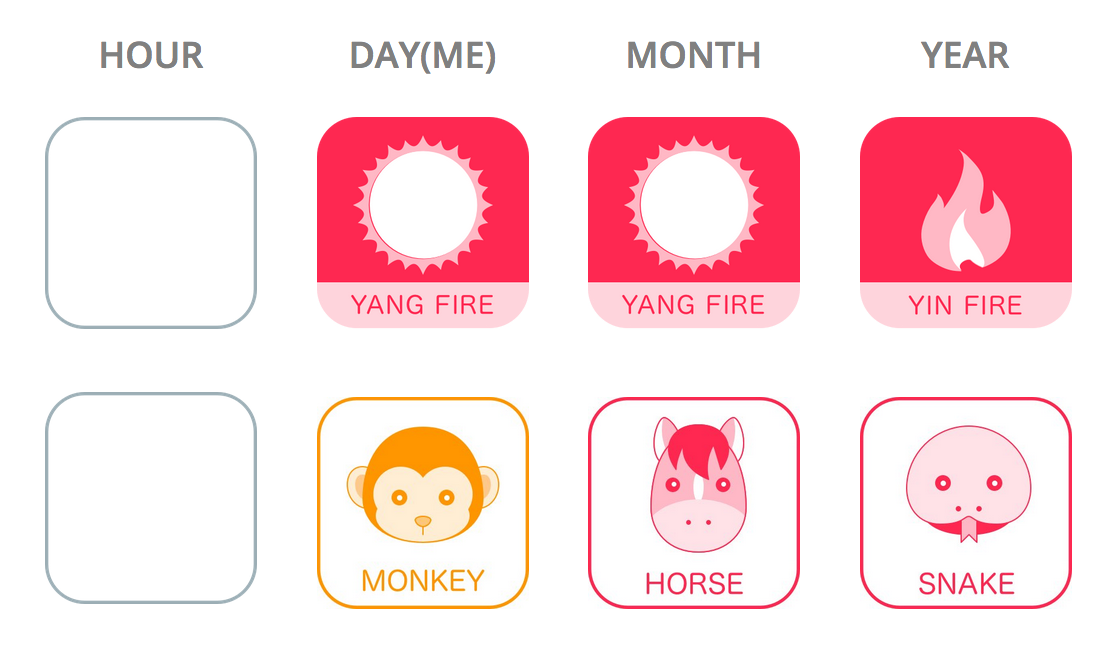 His Water Element is extremely weak, meaning he has power over authority or cannot submit to it. This is where his idea of being a free-thinker comes from; it means that his Creativity and Body Components are controlling the Power Component, demanding ultimate freedom.
His influence also comes from his Competitor Talent, which drives him to inspire and lead the masses. Most high-level pop stars like Justin Bieber, Taylor Swift, and many others have this Talent. Competitor Talent also drives him into conflicts because he sees competition everywhere.
The year of Earth Dog brought him more Earth, so he is even more outspoken this year. Interestingly, he came back on Twitter just in the middle of the Dragon / Dog clash when Earth element peaked this year, so he got pushed to express himself.
Kanye has a fascinating personality and is indeed a pioneer, but his chart is not easy to handle. With so much Fire, he needs to be highly disciplined to control his emotions, and from what I can see, it seems he finally collected enough experience to reject hate and turn more towards love. His wife represents a Metal Element to him, which means she has a vital, somewhat crucial role in helping him balance those emotions. Losing a relationship makes him very fragile; that's why he is so protective of it.
His way of expressing himself will divide people, that's for sure, they might even say that he is crazy, but this is just a way for him to deal with this enormous creative and intellectual energy. Intense Yang Fire usually represents ideas out of this world; therefore, many people will struggle to understand his messages and try to put him into a box, but he won't fit any. In 2018 he also entered a new period with more Metal, which will help him to reduce excessive Fire Element, resulting in an overall better balance and much better money luck.
---
Also published on Medium.