Oscars 2019 – Lady Gaga (A Star Is Born)
During the next few weeks, we will cover top Oscar-nominated movies, analyze actors and real-life characters from nominated movies.
I have to say I was quite surprised when I heard that Lady Gaga is taking a major role in a movie. Seemed kind of far fetched, but I watched it yesterday, and she did really well. Her acting felt very natural, but of course, we have to take in count that she was actually playing herself, a singer who becomes famous almost instantly, so she felt rather comfortable playing that role. Not to mention that she is used to being in front of the camera almost 24/7. Altogether, the movie and her performance are definitely memorable, and quite likely she will be nominated for Oscar.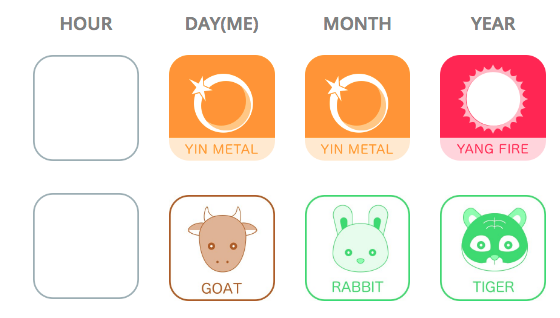 We looked at her chart, to decipher this great phenomenon, called Lady Gaga. She is born as Yin Metal Master Element, and we will notice immediately strong Wood Element, which represents her WEALTH Component, but the key Element here is Earth, within the Goat. This Goat is able to utilize all this Wood, making the whole chart very dynamic. Such setup shows us that she is an independent woman with a great sense for business.
Goat sits in her relationship house and it has several key functionalities. It provides her with Philosopher Talent, which is common amongst writers and poets, and it utilizes her Pioneer Talent, which gives her an innovative edge. Pioneer Talent also makes her very energetic, hard to pin down. She is in a constant search for creative freedom and mental stimulation, which also makes her a little bit too emotional, which is clearly seen in her performance.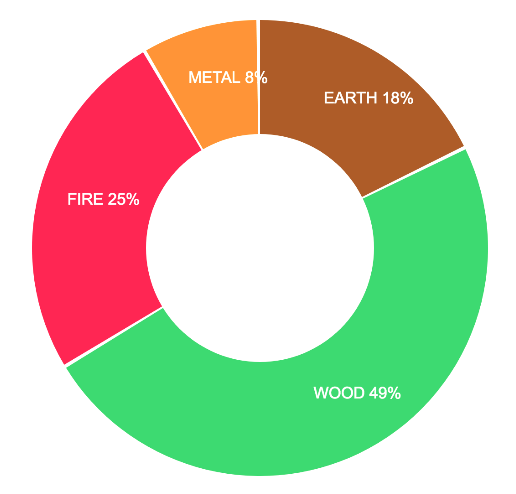 Her songs are famous for being sincere, especially on relationship topics, which is her weakest point. She experienced a lot of troubles in relationships but she managed to pour all those emotions into words and music. It's interesting that between 2003 and 2013 she was in Ox period, which affected her relationships directly, in a bad way. During this period she experienced a lot of relationship issues, it was generally her unhappiest part of life, while parallelly she built a massive career in the show business.
In 2013 she entered strong Water period, and the Goat / Ox clash was gone, which means that her relationship problems were a bit less troubling, and at the same time Water Element boosted her Artist Talent. She is currently in her golden age when it comes to creativity, and it will last for at least another 14 years. But even without the current Water period, the Yang Fire in her chart combines with her Yin Metal, producing Water Element continuously.
So things are looking quite good for her. And if her singing career doesn't work out, she can always move to Hollywood 😉