Today we heard the news that one of the richest people in the world, Jeff Bezos, is stepping down from his role as CEO of Amazon.
As we all know, Amazon is truly an empire. Bezos started with a simple idea, to sell books online, and developed it so far that Amazon is now a synonym for online shopping.
When it comes to his chart, this is a perfect example of simplicity and efficiency. He is born as Yang Metal Master Element, well rooted in Monkey and Ox branches, both containing Metal Element, which means that this Yang Metal ME is strong and can withstand a lot of pressure.
Ox brings him the Intellect Component, while Rabbit and Yin Wood brings him the Wealth Component. These two Components create a perfect Entrepreneurship Talent Bridge. 
Although weak, Yin Water on top of the Rabbit is vital because it provides additional support for Wood Element, making Wealth Component prosperous.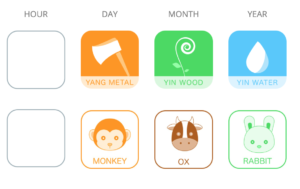 There is a Yin Metal within the Ox, which gets activated, especially during Metal Dynamic Luck (from 1995 to 2015). The Yin Metal represents the Competitor Talent, a character trait he clearly used to get his company ahead of competitors and even destroy many of them due to his growth.
This is a simple chart with a very clear dynamic, and those kinds of charts are the best. There is absolutely nothing to add or remove from it. 
His Dynamic Luck is also very supportive, especially from 2015, when he entered the Goat period, which unlocked his wealth even further. During the last five years, Amazon's stock grew over 1.000%. If you check the chart, you will notice that the steep growth started exactly at the beginning of 2015 and practically didn't stop ever since.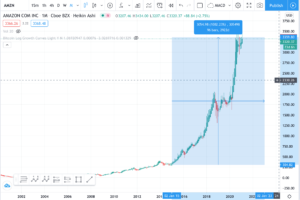 ---
Also published on Medium.