(Also known as Direct Wealth BaZi Profile)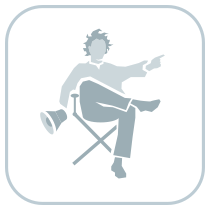 Director Talent belongs to WEALTH Character Component, together with Pioneer, its counterpart.
For Directors, it's all about control, a hands-on approach, whether that's company management or just weekend family trip. They have a habit of taking charge, especially if they notice that the situation is going out of hands and action is needed, they will be first to react.
They make quick decisions and move swiftly through tasks and providing orders to others. Directors are reliable, responsible, straightforward and very result-driven.
When balanced, Directors are morally heroic people, ready to make sacrifices for the greater good. They live a life based on principles and ethical codes.
Managing money and wealth is their second nature. They love the idea of saving money now to enjoy later, although this mindset might sometimes make them rigid and inflexible when it comes to spending and investing money into things which do not provide direct financial or material benefit.
Efficiency is their main concern, and they expect everybody around them to follow that mindset.
Relationships and emotional connection with people are not their primary strength, so sometimes they might come across as too bossy and cold, focusing too much on tasks and efficiency, neglecting emotional needs of their peers.
Control is their primary way of life, so naturally, they do not enjoy when somebody else controls them. Balanced Director Talents are best in some leadership role, where tight control and day to day management is needed; therefore some of the worlds top CEOs have Director Talent in their charts.
When Director Talent is excessive and out of control, they might have problems with excessive sex drive, and too much focus on money and material, which can bring a lot of frustration to them.
Also, when out of balance, they tend to micro-manage everything, which will drive everybody around them crazy and lead them to exhaustion.
CHARACTER TRAITS AND PROFESSIONS
Below are few key character traits and professions which are related to the Director Talent, accompanied with real-life examples from famous people so that you can get a better idea of its unique characteristics.
When a person has a healthy and balanced Director Talent, they will show traits of excellent managers and CEOs. They are very good at taking an existing business and making it more efficient, but are less likely to start groundbreaking business which never existed before (like Pioneers might do).
Some of the world's top CEOs have this Talent solid in their charts, like for example Tim Cook (Apple), Steve Ballmer (Microsoft), Jack Welch (General Electric), Jeff Bezos (Amazon), Satya Nadella (Microsoft) and Travis Kalanick (Uber).
You have to agree, the list is impressive, these companies are top of the top, and we can ensure you that there are many others in Fortune top 100 with this particular Talent.
A lot of movie actors with strong Director Talent, like for example Ben Affleck, often end up behind the camera, in the role of a movie director, due to their need to have things under control.
Director Talent is also often seen in sports coaches, like for example Louis van Gaal, or Jürgen Klopp.
Politicians with strong Director Talent can have an excessive orthodox and conservative style when running the country; a good example is Turkish president Erdogan.

Generally speaking, there are not many world famous people with Director as their main Talent, mostly because these type of people are concentrated in not so glamorous corporate world, or behind the camera, or on the side of the football pitch, telling others what to do. But in our research, we noticed that a lot of top basketball players are Director Talents, like for example James LeBron, Kobe Bryant, and Michael Jordan.
Directors are outstanding in managing small teams, with the hands-on approach. In basketball, players are very close to each other, continuously communicating during the entire game, so this kind of leadership is very suitable.
In football, or soccer, players are far from each other, due to a size of the field, communication is minimalistic, so they have to stick to the game plan given to them by the coach.
It's a small difference, but it shows us how every single sport requires a different set of talents.
When Director Talent is excessive, and out of control, a person might spend a lot of time micromanaging other people and situation, stifling the creativity of their team members, and probably exhausting themselves on the way.
Because Directors are so focused on control and they take in the count only logical, seeing-is-believing concepts, they are often unable to trust that things might develop in the right direction even without their direct influence. They radically overestimate their abilities and underestimate everyone else, which can result in a chaos among his team or family members.
DIRECTORS ARE MOTIVATED BY:
The need to have a powerful sense of mission
Seeing themselves as the arbiters of logic and reason
Having deep convictions about right and wrong
Striving always to improve everything
Seeing life as a work-in-progress
DEMOTIVATED BY:
Being proven wrong
Having made mistakes
Being perceived as lazy or ineffectual
Living or working in chaotic environment
Being embarrassed by overt emotional displays
Famous people with strong Director Talent.
| | | | | |
| --- | --- | --- | --- | --- |
| BUSINESS | SPORT | MUSIC | MOVIES / TV | POLITICS |
| Tim Cook | James LeBron | Tupac Shakur | Jerry Seinfeld | Erdogan |
| Steve Ballmer | Kobe Bryant | Noel Gallagher | Jesse Eisenberg | Angela Merkel |
| Travis Kalanick | Michael Jordan | Roger Waters | Kim Kardashian | Emmanuel Macron |
| Jack Welch | Lance Armstrong | Madonna | Daniel Radcliffe | Vladimir Putin |
| Satya Nadella | Michael Schumacher | Prince | Hugh Jackman | Julian Assange |
| Jeff Bezos | Stephen Curry | | Emma Stone | Jackie Kennedy |
| Richard Branson | Usain Bolt | | Denzel Washington | |
| Sean Parker | Tiger Woods | | Chris Evans | |
| Jack Dorsey | Louis van Gaal | | Guillermo Del Toro | |
| Mark Zuckerberg | Jürgen Klopp | | Ben Affleck | |
| Warren Buffett | | | | |
These are suitable professions for people with healthy and balanced Director Talent.
Law and public officials
Religious authorities
Artist
Sports managers/coaches
Movie directors
Management
Finances
Character traits of people with healthy and balanced Director Talent.
Disciplined
Hard-working
Principled
Excellent managers
Ethical & Moral
Responsible
Efficient
Conservative
Character traits of people with out of balance Director Talent.
Inflexible
Perfectionist
Bad-tempered
Sarcastic
Lack of humor
Stiff
Slow
These negative character traits will manifest when Director Talent is excessive, dominating the entire chart, and mostly in situations when individuals are under enormous pressure or threat.
Rigid
Ultra-orthodox
Ultra-conservative
Uncompromising
Please note that every Talent sways between good, bad and ugly characteristics. It's unlikely that a person will react ONLY positive or ONLY negative traits. The balance between these two depends a lot on the overall emotional stability of the person.