Nick Bollettieri – The Tough Love
Nick Bollettieri is one of the most famous tennis coaches, known for his tough and stubborn character. He coached many famous players, like Andre Agassi, Jim Courier, and Boris Becker, to name a few.
Nick is a tough, unscrupulous person who doesn't fool around or wastes his time. He speaks his mind and reacts very spontaneously in every situation, so he is everything but boring.
His coaching style is specific; he had no tennis background, never played it, and didn't focus much on technique. His main strength is in motivating his students to go beyond their mental and physical limitations.
Nick is born as a Yin Fire Master Element, and his chart shows extraordinary intelligence and creativity. The dynamic between Wood (Intellect) and Earth (Output) is superb, creating a powerful Creativity Talent Bridge.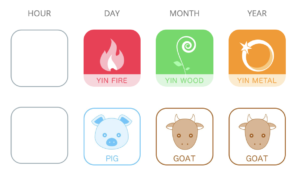 Another exceptional aspect of his chart is Pioneer Supertalent, which gave him great communication skills, which he could use to motivate his students. Motivation is his greatest talent by far, thanks to this Supertalent.
He is also a double Goat, which makes him very stubborn and somewhat emotional. These two Goats are well utilized by Yin Wood and Pig branch so the entire chart ecosystem works really well.
All this shows us that Nick has enormous willpower, which makes him in one way challenging to deal with, but at the same time able to push his ideas forward without compromises.
---
Also published on Medium.