BaZi Hero Academy
Every Saturday, we organize a live Zoom call to discuss BaZi Hero features and go through chart examples and questions. You can use this opportunity to talk directly with our BaZi experts and learn from them during 45 minutes interactive session.
This call is held on Saturdays, but the exact time will change from time to time to accommodate different timezones.
The service is free, and you can join by downloading our BaZi Hero app; the Zoom links will be provided only through our mobile apps.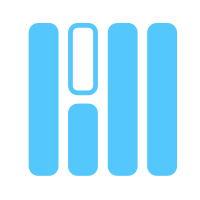 BAZI HERO - iOS APP
On a surface, BaZi Hero looks like an ordinary app that displays BaZi charts and luck pillars, but deep inside it's powered by our unique, custom-made algorithm that enhances all our BaZi services and provides you insights that you don't find in regular BaZi services.
Even if you are a total beginner, with the BaZi Hero and its powerful algorithm, you will analyze like a pro within minutes!
| | | | | |
| --- | --- | --- | --- | --- |
| Module | Date | Time | Suitable for timezones |   |
| Module 1 | 1 – 3 October 2021 | 11AM – 1PM (UTC time) | Europe, Asia, Africa, Australia | RESERVE |
| Module 2 | 5 – 7 November 2021 | 11AM – 1PM (UTC time) | Europe, Asia, Africa, Australia | RESERVE |
| Module 1 | 3 – 5 December 2021 | 8PM – 10PM (UTC time) | USA, S. America, Europe, Africa | RESERVE |
| Module 2 | 7 – 9 January 2022 | 8PM – 10PM (UTC time) | USA, S. America, Europe, Africa | RESERVE |